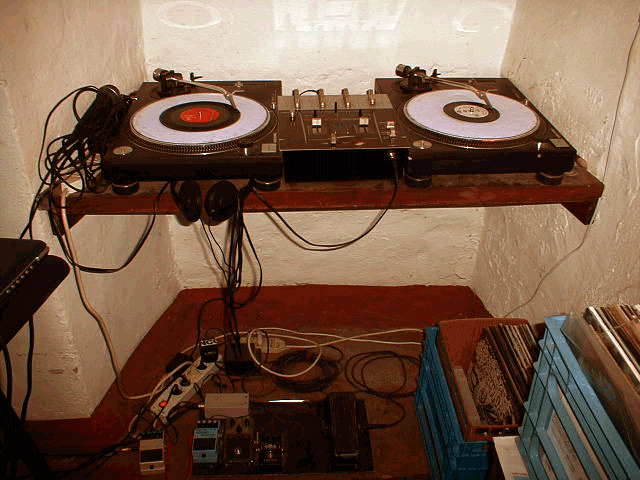 DJ desk in THX's room @ Molino Altare. Gif image: THX (2007). The records on the turntables are: left – "Public image" P.I.L. – 7″ (original); right – "Organic 23″  L.O.S.D – 5" (original). First record in the lower krate: "100 mph backsliding turkey kuts" Darth Fader & The Wax Warriors – 12″ (reissue).
creato nuovo album cineshock mp3 contenente 4 file mp3 di colonne sonore a bassa fedelta':
2 estratti da Salo' – Pier Paolo Pasolini
1 estratto da Faster, Pussycat! Kill! Kill! – Russ Meyer
1 estratto non identificato (esorcismo cineshock)
audio editing + mp3 encoding: THX (2007)
Prossimamente rendero' disponibili altri file in questo album.
clikkare sulle icone per scaricare gli mp3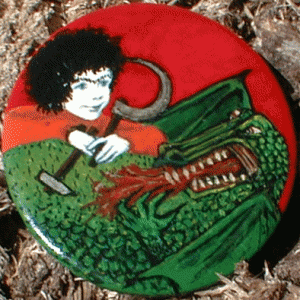 spilla dipinta a mano da Eleonora B. Foto: THX (2007)
xxx